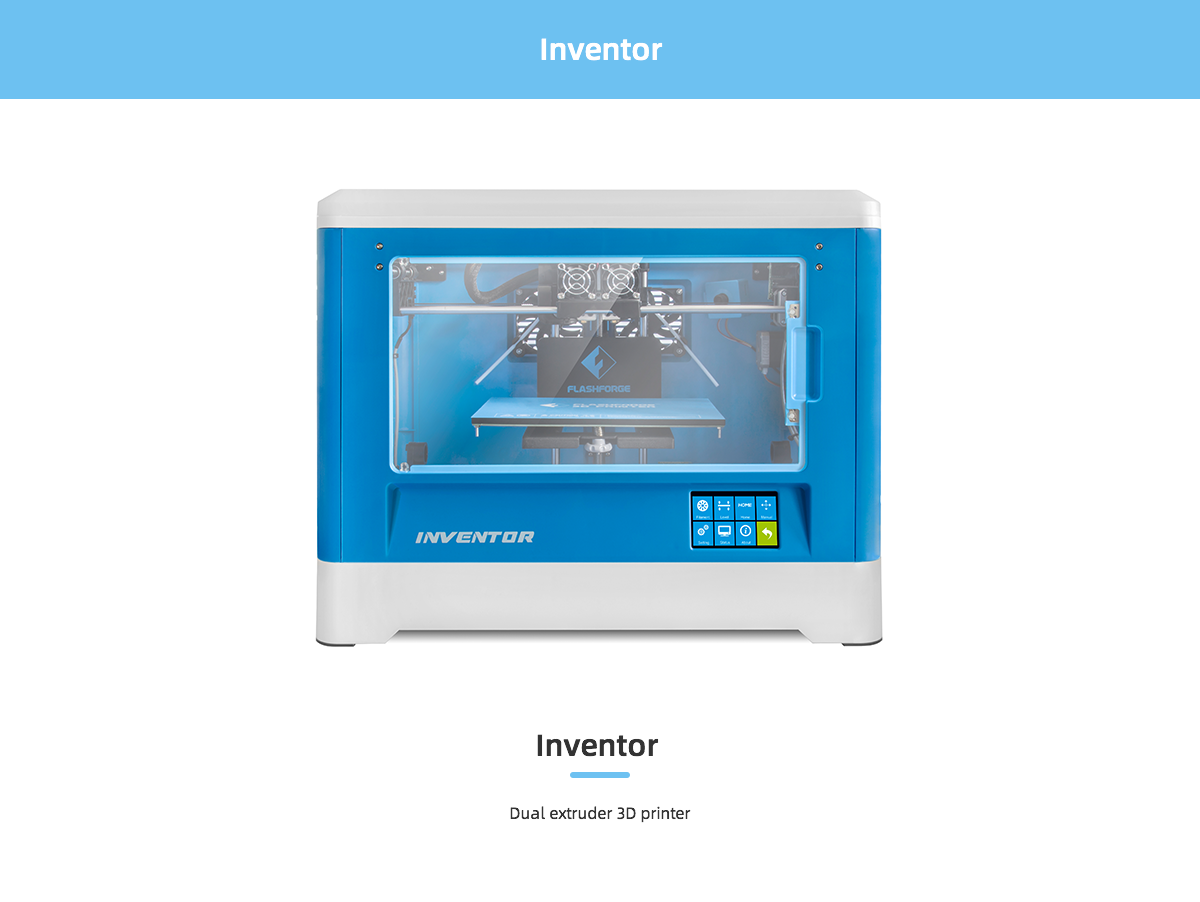 The flashforge inventor is fully enclosed to maximize the printing success rate by creating a stable temperature inside.
This also protects children from sticking their hands into the work area during prints.
The dual extruders move along the x/y axis via belts, and the heated bed raises and lowers, which takes care of the z plane.
It has a maximum build of 230x150x160mm.
Product Description
FlashForge Inventor Bullet Points:
Fully assembled. No setup.
3.5-inch touchscreen panel. Just four taps to start printing.
Filament-run-out detection. Always successful output.
WiFi Connection. Wirelessly control your printer.
Resume print when a power failure occurs.
Built-in camera to monitor the printing process on APP when you away from the printer.
Key Specifications:
Printing Technology: FFF (Fused Filament Fabrication)
Build Volume: 230 L X 150 W X 160 H mm
Layer Resolution: 0.1mm-0.4mm
Extruder Quantity: Dual
PLEASE NOTE:
Customers need to know that no matter with free shipping or not, it does not include your country's import tax or clearance costs.
Please check carefully with your local custom before placing order.
When you place the order, ​please kindly leave us a message about what specification of power and plug you need.