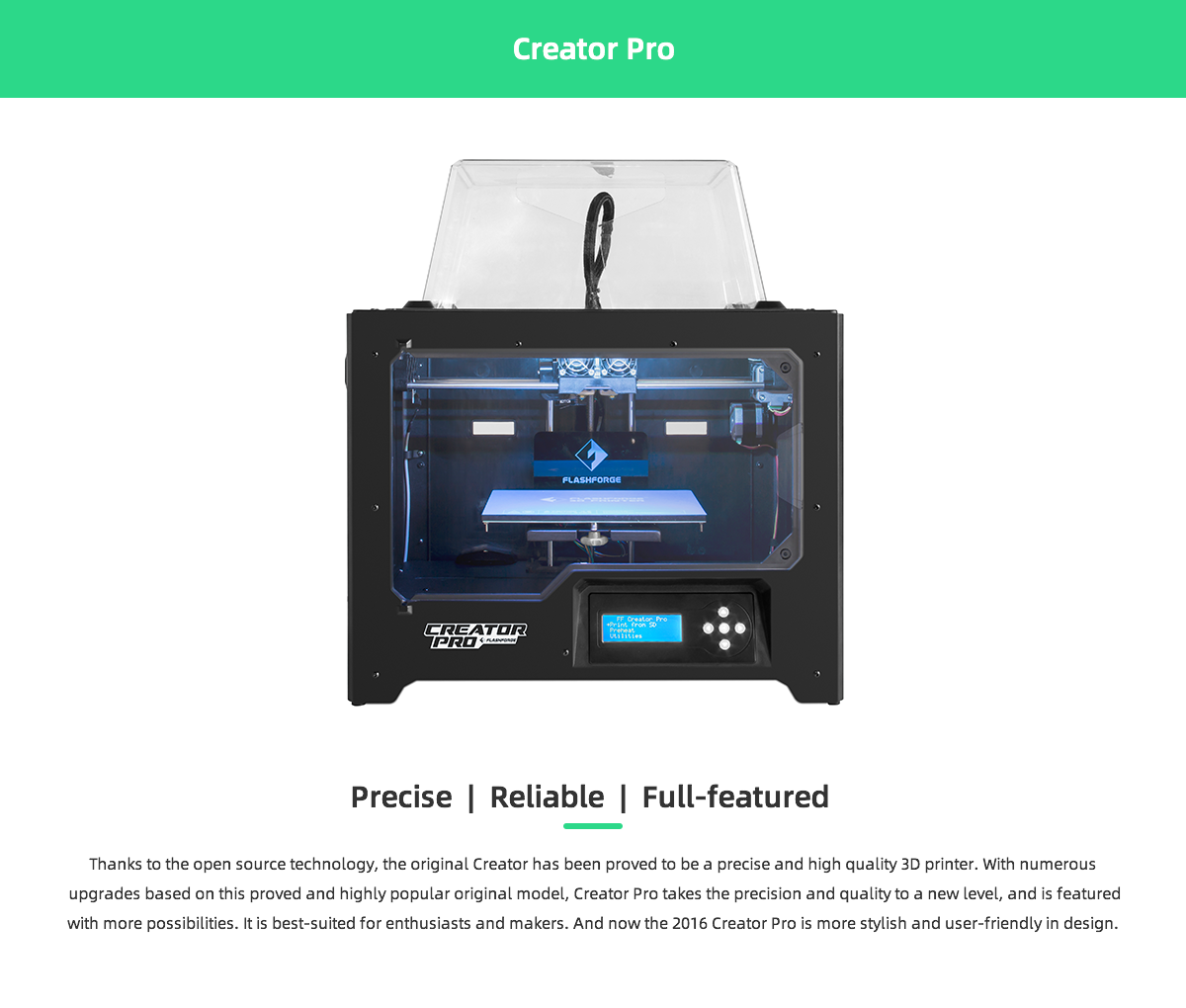 FlashForge Creator Pro is an open source machine, it supports third party software, such as Cura, Simplify3D and so on.
It ranks the first place on many e-commerce platforms, has become customers' preferred choice.
FlashForge 3D Printer Creator Pro, Metal Frame Structure, Acrylic Covers, 
Optimized Build Platform, Dual Extruder W/2 Spools, Works with ABS and PLA.
Flashforge Creator Pro Bullet Points:
Sturdy metal frame is substantially more stable than the Creator's original wood frame.
Warp-resistant 6.3mm aluminum build platform remains perfectly level under the stress of high heat.
New high heat resistant metal platform supports replace plastic supports.
New heavy-duty (10mm) z-axis guide rod ensures steady and precise movement.
New acrylic cover encloses the chamber to insulate and protect ABS prints.
New LED light illuminates the printing area.
New integrated LCD screen and button board functions error-free.
SD slot is repositioned for more convenient access.
Key Specifications:
Printing Technology: FFF (Fused Filament Fabrication)
Build Volume: 227 L X 148 W X 150 H mm; 8.9 X 5.8 X 5.9 in
Layer Resolution: 100~500 microns; 0.0039~0.019 in
Positioning Precision: XY: 11 microns [0.0004 in]; Z: 2.5 microns [0.0001 in]
Extruder Quantity: Two
PLEASE NOTE:
Customers need to know that no matter with free shipping or not, it does not include your country's import tax or clearance costs.
Please check carefully with your local custom before placing order.
When you place the order, ​please kindly leave us a message about what specification of power and plug you need.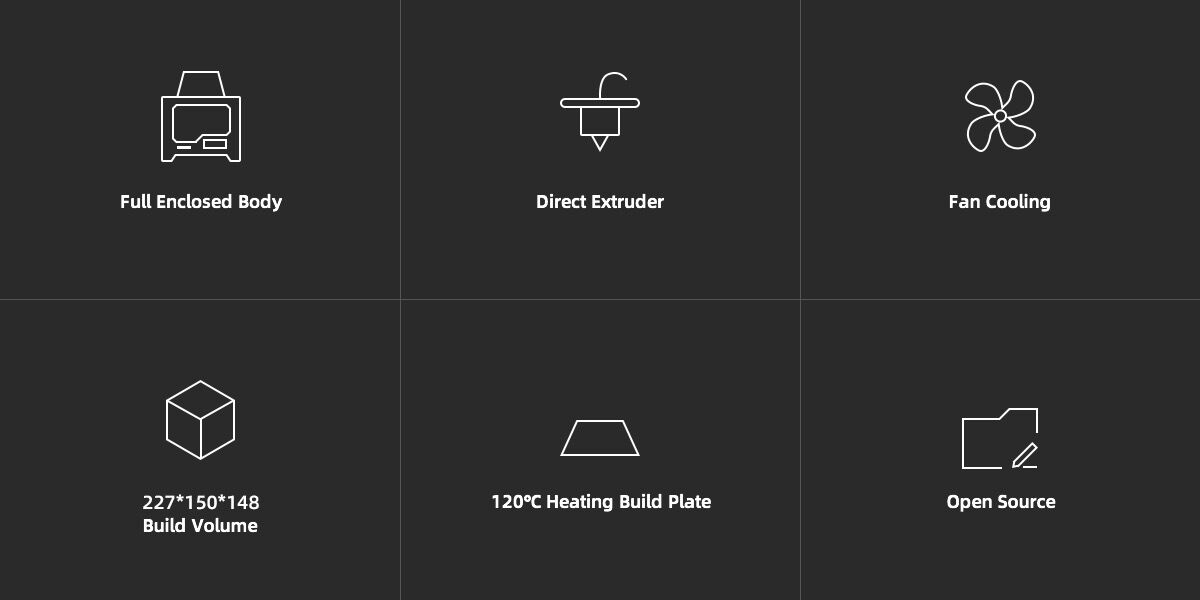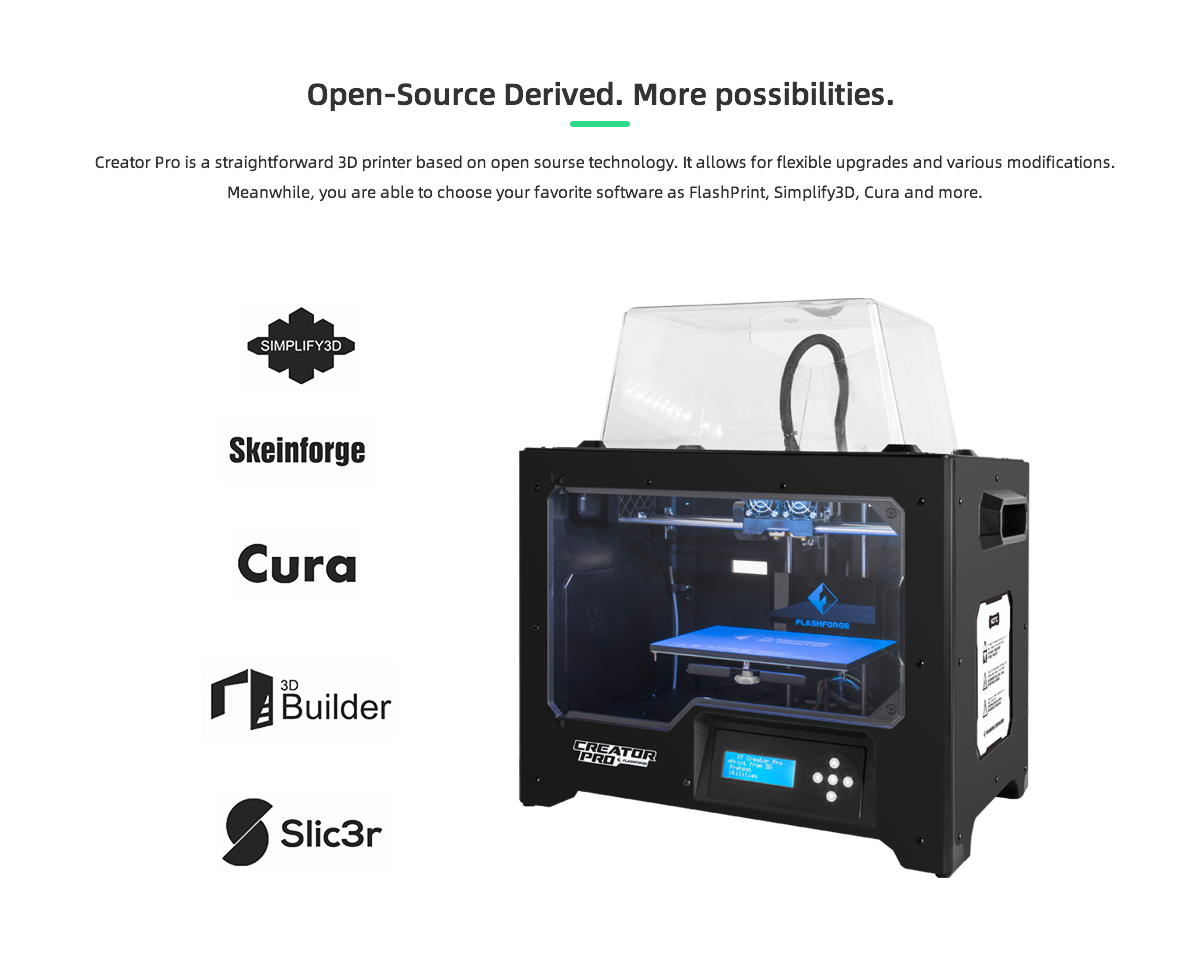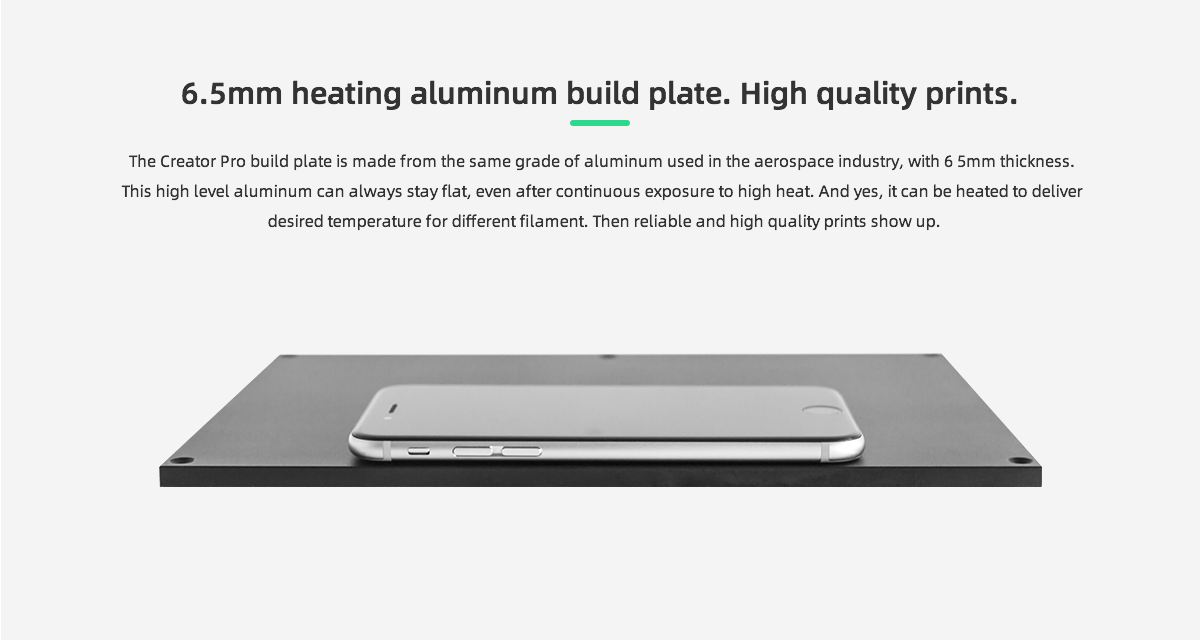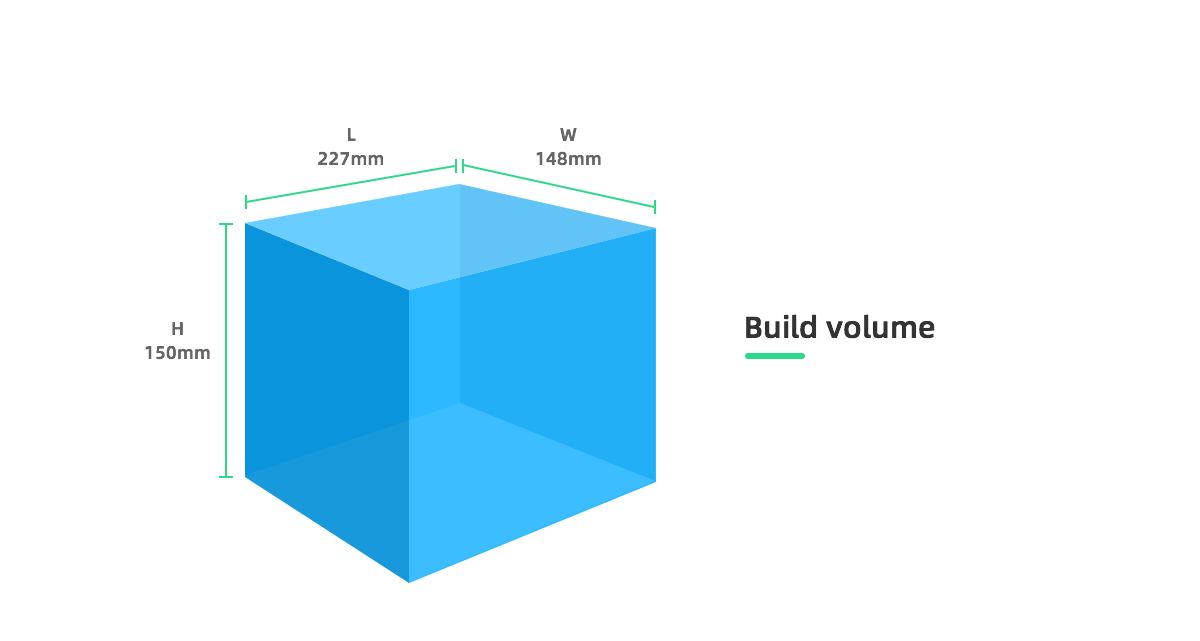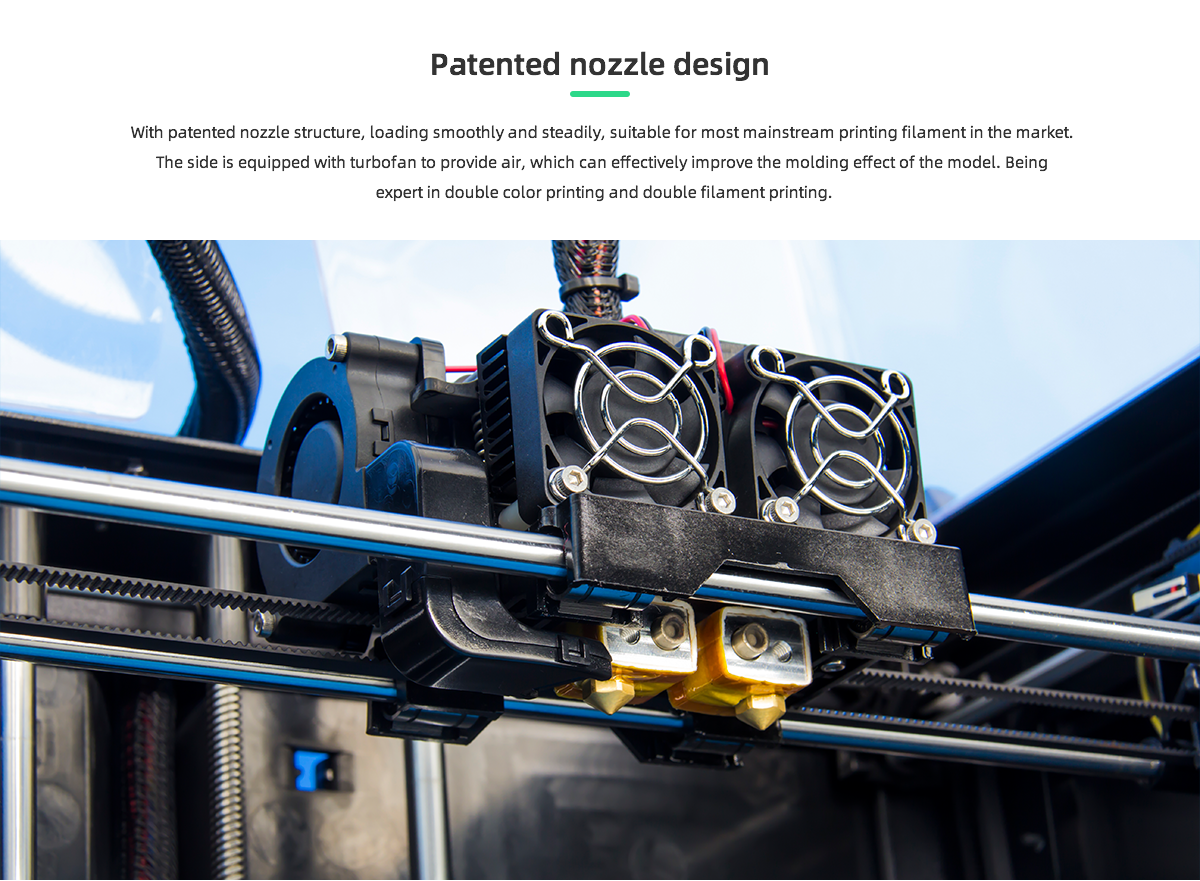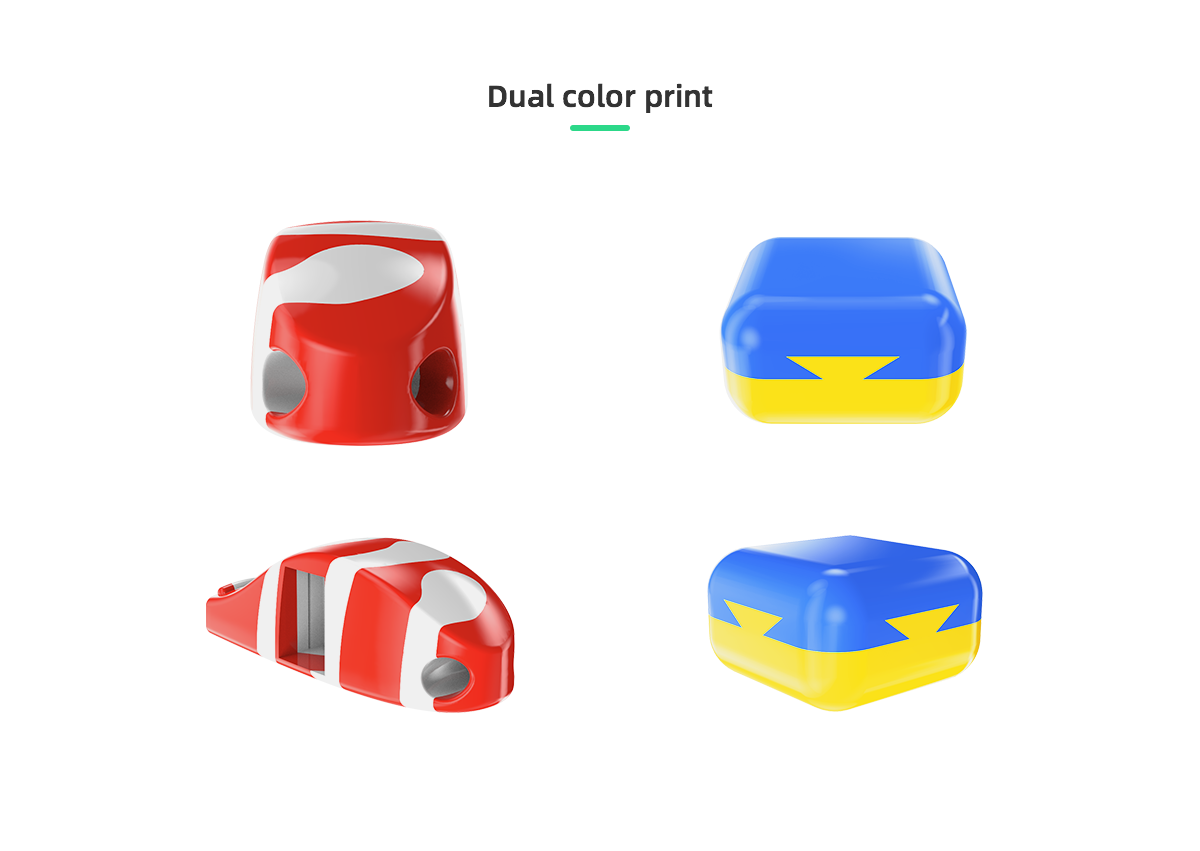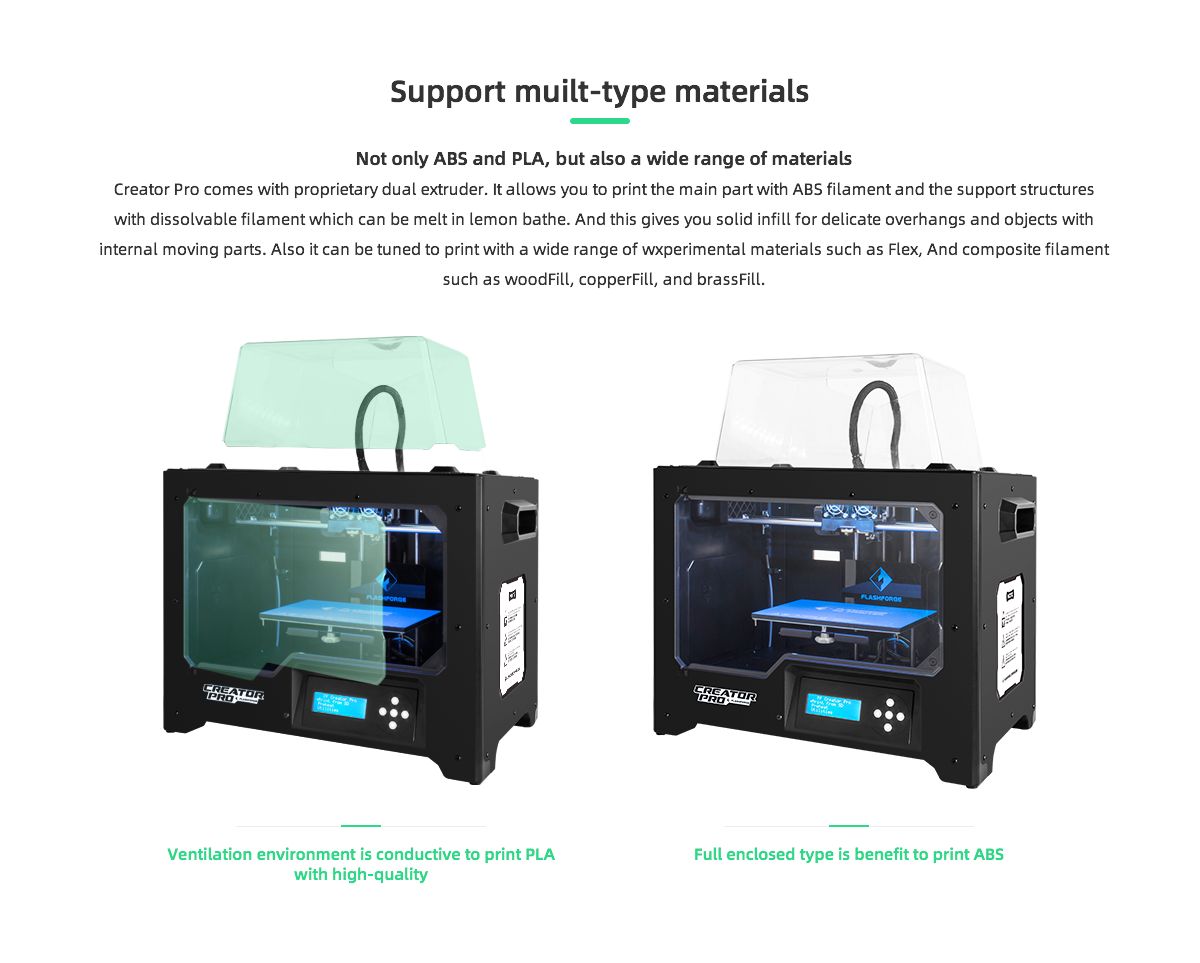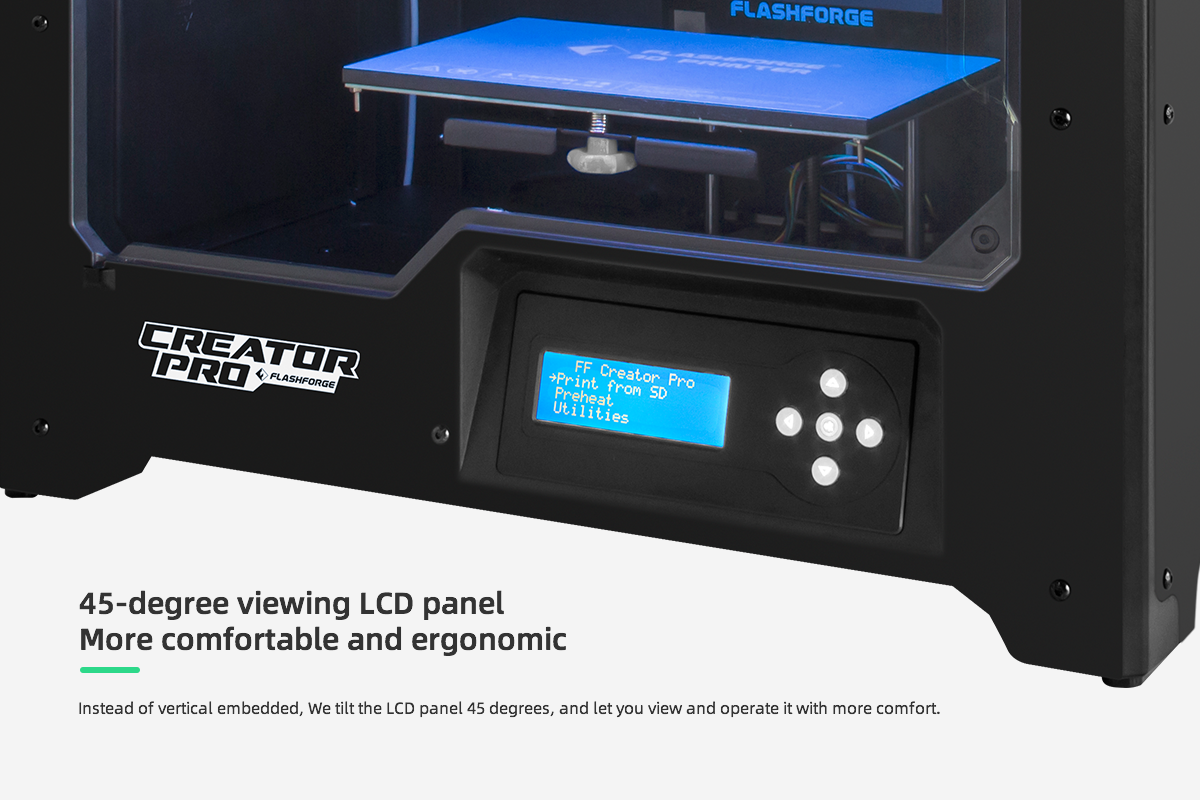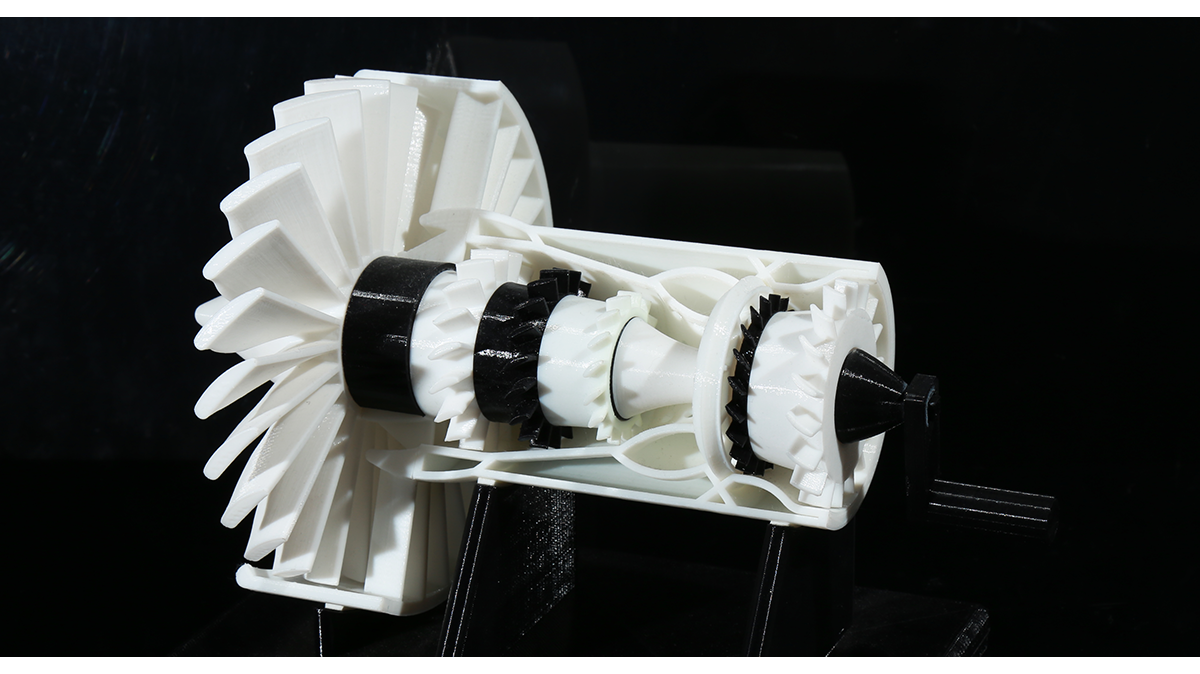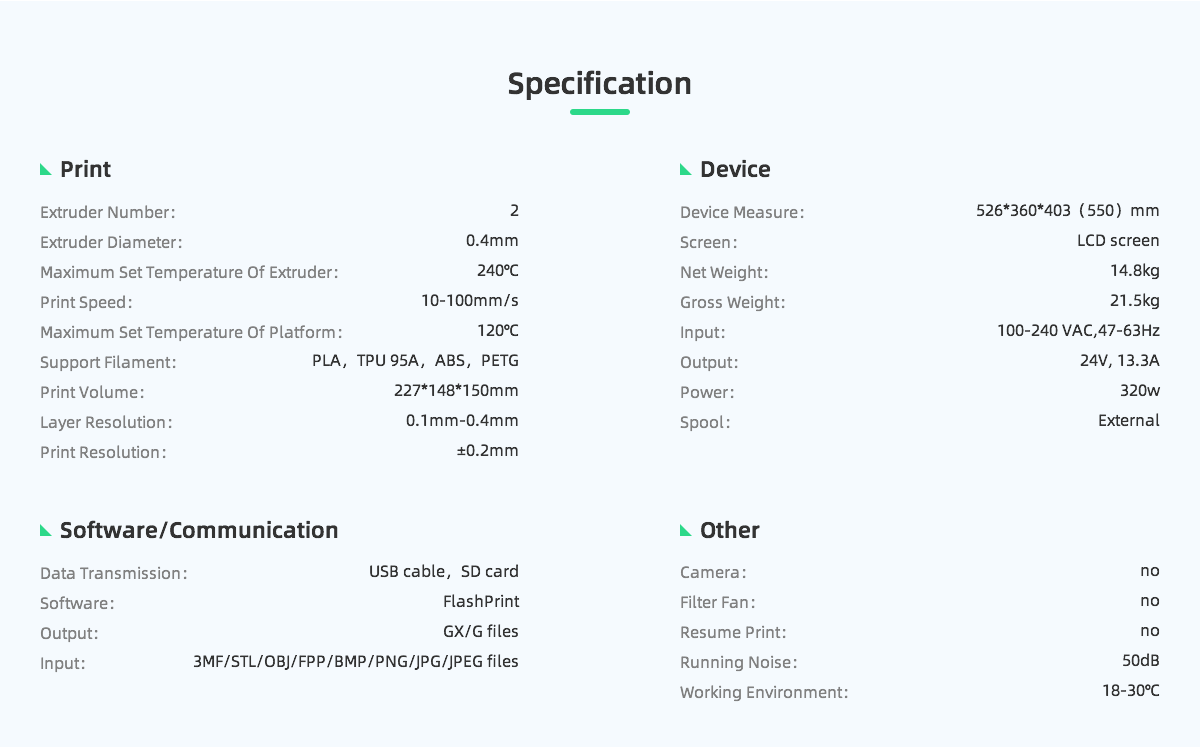 The service is the same as best. Everything received is perfect shape and lighting speed. Now let's see if I can operate it =) Thank you greatly for this apportunity to fulfil my childs dream

Printer fire!!! Came quickly. Everything is safe and sound. Delivered by IML. Unpacked and for work. With two extruders has not yet printed. I'll post a photo later.

One of the best stores in the world. A really serious company that is rapidly developing. Good luck to you and thank you once again for lightning delivery.