Technical Parameters
| | |
| --- | --- |
| Machine size | D270*W230*H375mm |
| Carton box size | 330*300*415mm |
| Printing speed | 5-7s/layer(0.05mm) |
| Wavelength | 402.5-405nm |
| Operation way | touch screen |
| Layer thickness | 0.025/0.05/0.1/0.15mm |
| Voltage | 24v |
| Machine weight | 10kg |
| Printing size | 130*70*H180mm |
| Forming method | LCD |
| control system | Linux |
| Transmission mode | USB/wifi |
| Data format | STL, SLC, OBJ |
| Spot size | 0.05mm*0.05mm |
| Power | 100w |
| Material type | normal uv resin, High Strength and Toughness Resin, casting resin, flexible resin, soft resin |
| Application fields | prototype, jewelry, dental, medical treatment, art, architectural model, education etc. |
HIGH PRECISION, EXQUISITE DETAIL EFFECT
High precision up to 0.03mm, smooth and delicate surface. A single spot is only 26.1μm², and the mini details can also be presented accurately.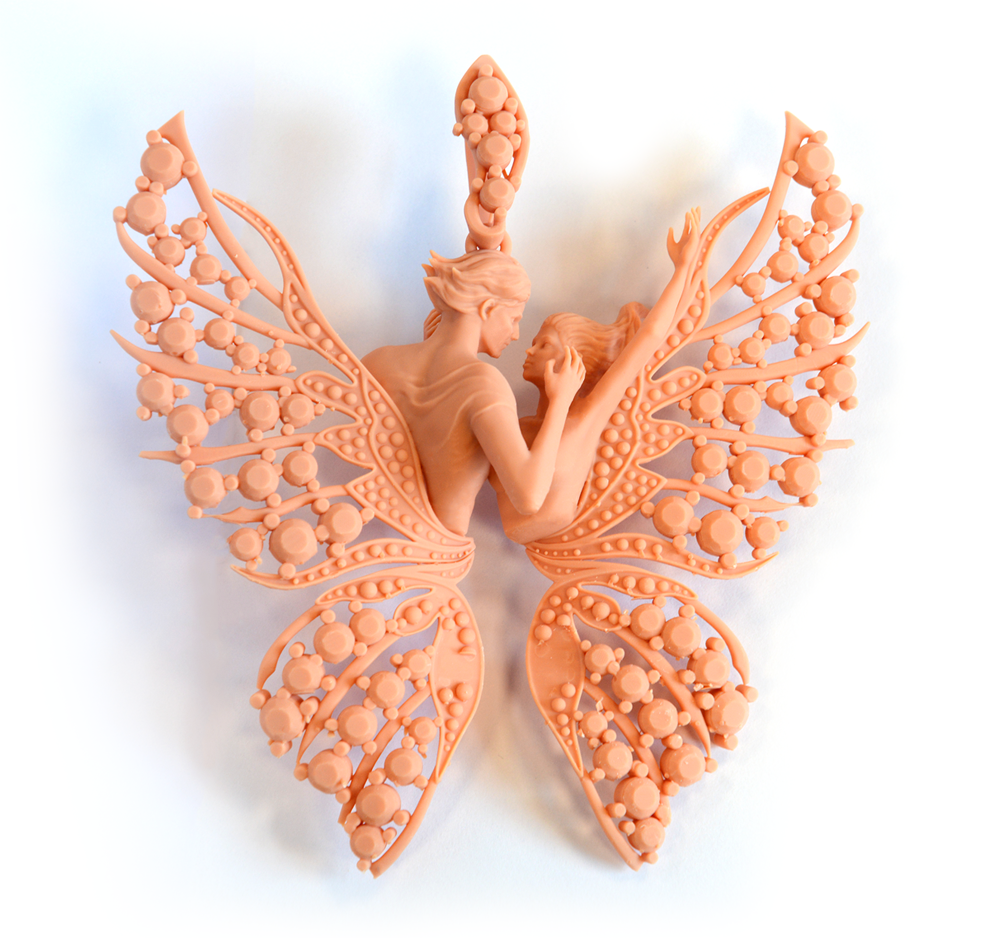 HIGH UNIFORMITY LIGHT SOURCE
Array 405nm light source, more than 85% balanced energy, ensure the accuracy of the whole print range model, effectively delay the life of LCD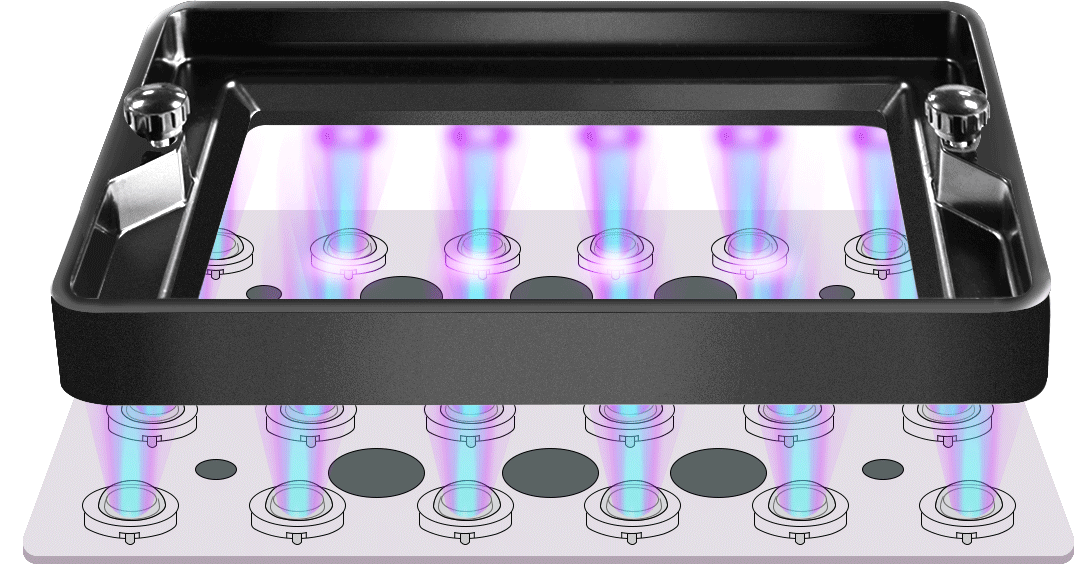 LCD FORMING METHOD, HIGH EFFICIENCY
Compared with point forming technology, LCD forming technology greatly improves printing efficiency. 6-12s/layer printing speed, print multiple models at the same time.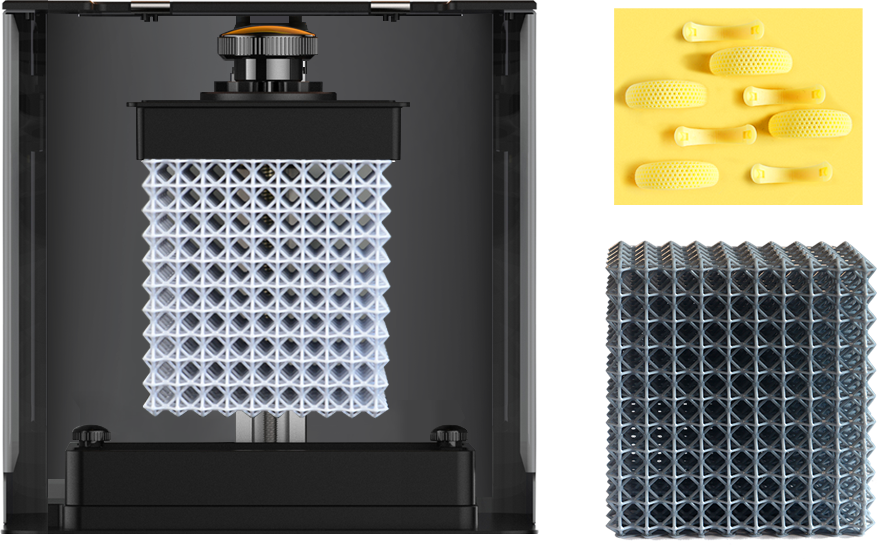 LIGHT DESKTOP, HUMAN-ORIENTED DESIGN
Stable structure, flip-up front cover, wide operation space.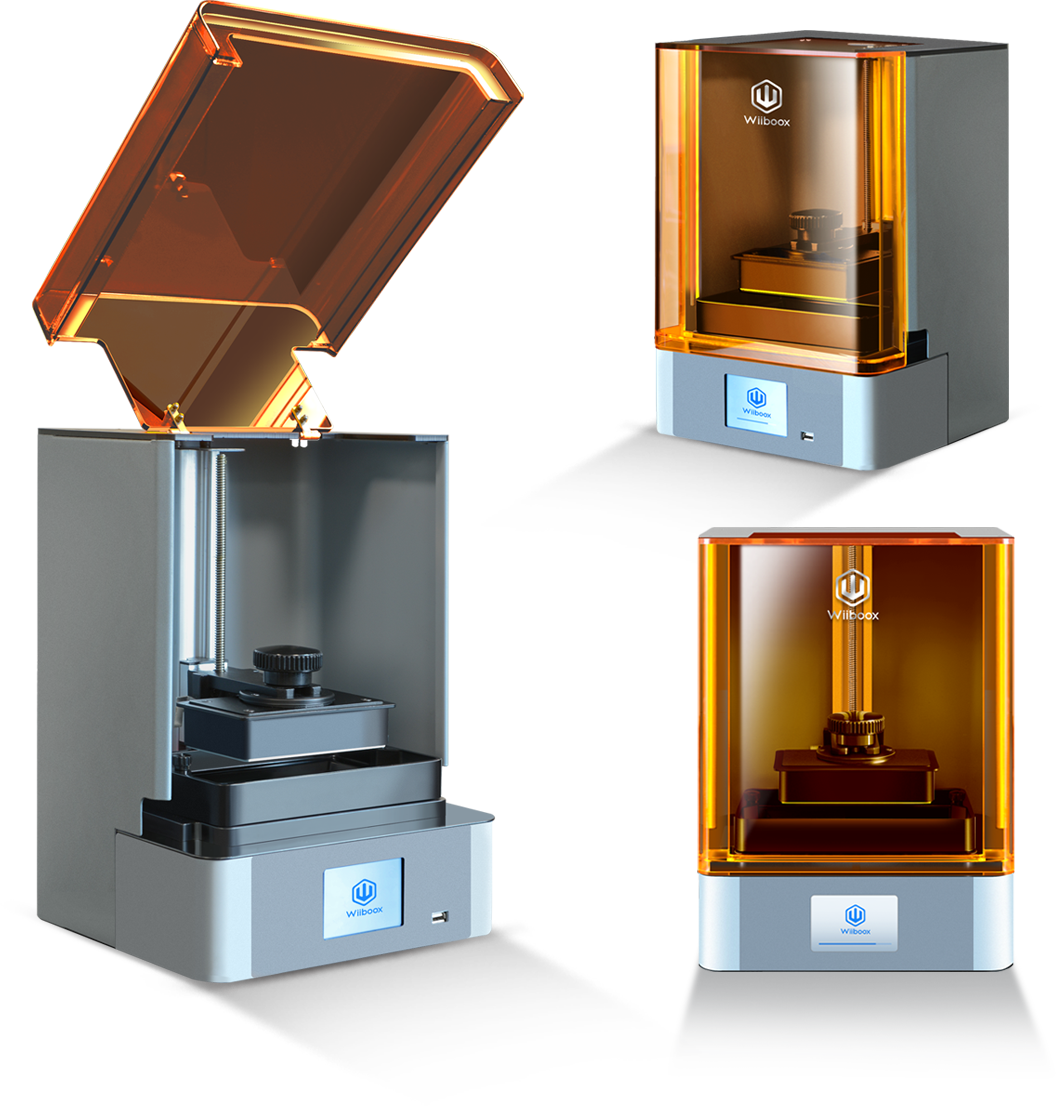 LARGE PRINTING SIZE
130*70*180mm printing size, complete larger and more printing tasks at a time.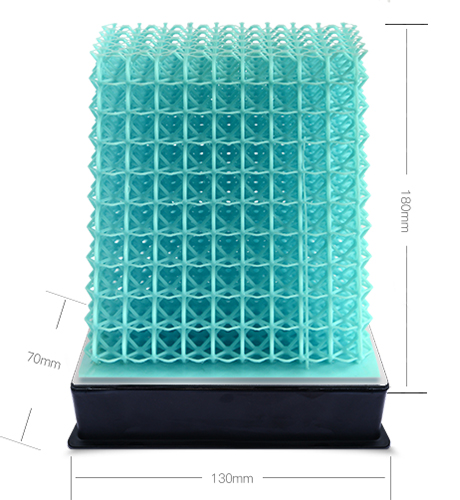 AUTO-LEVELING, SIMPLE
AND STABLE PRINTING PLATFORM
No need of tedious leveling, direct use, maintain printing stability, anti-backflow design, keep platform clean.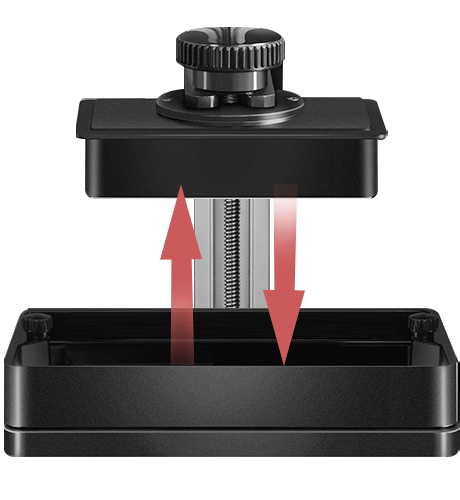 INTELLIGENT MODEL PROCESSING SOFTWARE
Simple and fast repairing models, adjusting sizes, adding support and slicing to generate printed files
SIMPLE TOUCH SCREEN
Real-time display of printed data files, time, progress, layers and other information. Support USB, WIFI transmission, remote control.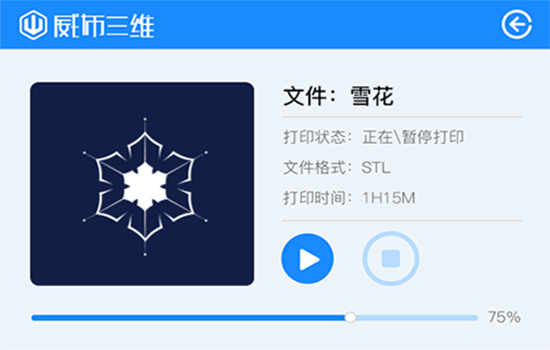 Special secondary curing machine
The hardness of the model after secondary curing is stronger and the surface is clean. It is necessary tool for post-processing of the model.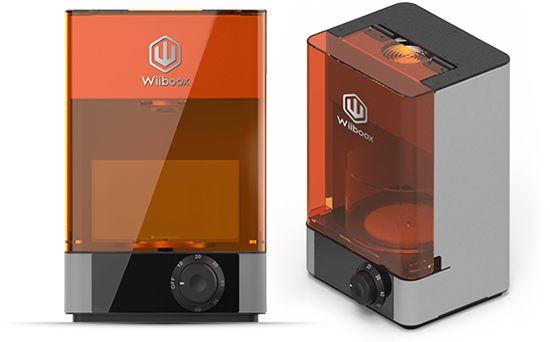 HIGH PRECISION, EXQUISITE DETAILS
0.03mm precision makes each hole clear and clean, with no blockage.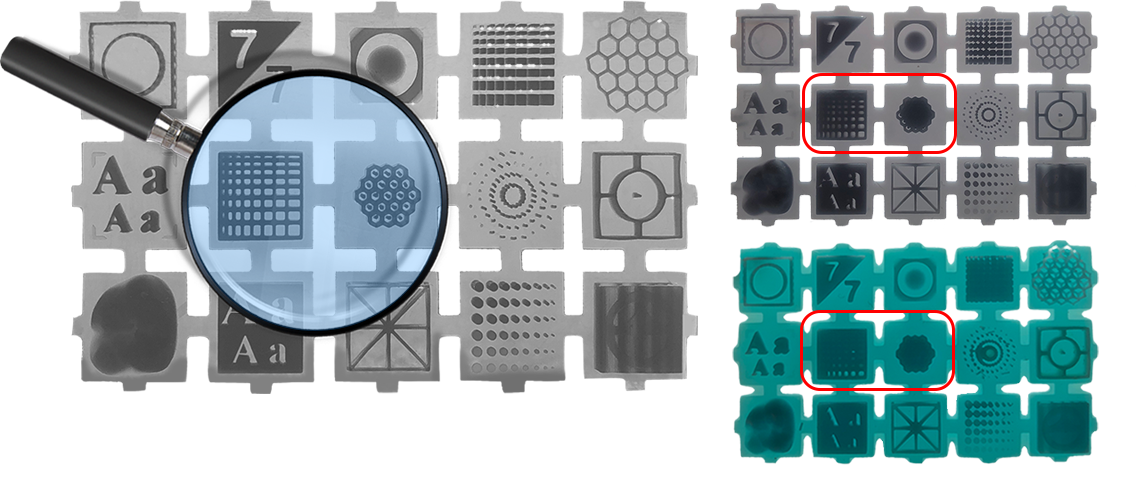 MULTI-CONSUMABLES COMPATIBILITY
AND MULTI-APPLICATION FIELDS
Support common resin, strong and toughness resin, casting resin, flexible resin for jewelry design, dental, DIY artwork, design verification and other fields.
·Model: Test block

Consumable: Common resin

·Weight: 75g

·Duration: 15min

·Advantages: A single spot is only 26.1μm², and the mini details can also be presented accurately.

·Model: DIY artwork

·Consumable: Strong and toughness resin

·Weight: Less than 100g

·Duration: Less than 30min

·Advantage: Clear and complete details

·Model: Ring

·Consumable: Casting resin

·Weight: Less than 100g

·Duration: Less than 1 hour

·Advantage: Prototype design, casting model, and small batch production

·Model: Deer

·Consumable: Flexible resin

·Weight: Less than 200g

·Duration: Two and half hours

·Advantage: High deformability and resilience